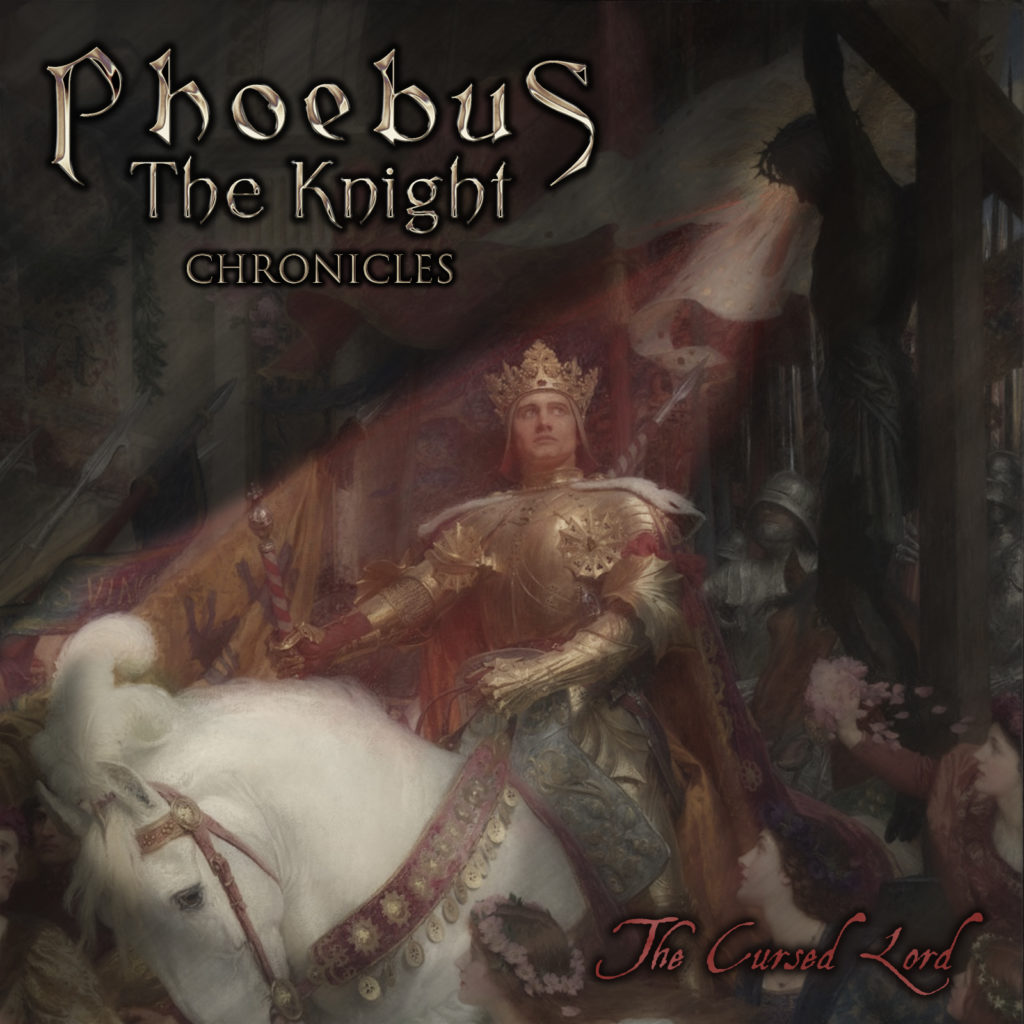 Discover our new song, "Children of the Night" !
A song from our upcoming album "Ferrum Fero Ferro Feror" that will be released on the 29th of January in digital and on the 30th of January in physical via Renaissance Records !
NEW EP "The Last Guardian"


LISTEN TO OUR NEW SINGLE "THE FIRST HEAD":
Album Pre Order available now !
Watch the "The Scarlet Dance [OFFICIAL VIDEO]" videoclip
Each track of this album is a chapter of Phoebus' story, the knight alchemist. From the forgotten dimension of the "Darkest Woods", going through the gates of Hell, to the crucible of Terror in Paris, you will follow Phoebus and his friends the Knights of Heliopolis, in an epic quest to defeat The Beast and his desire for eternal war.
Witness the legendary fight of Phoebus and his friends against the Beast and the vampire knights! To guide you in this quest, the master drawer Mohamed Aouamri (Sylve, Mortepierre) illustrated each chapters and gave life to this world of Fantasy and History.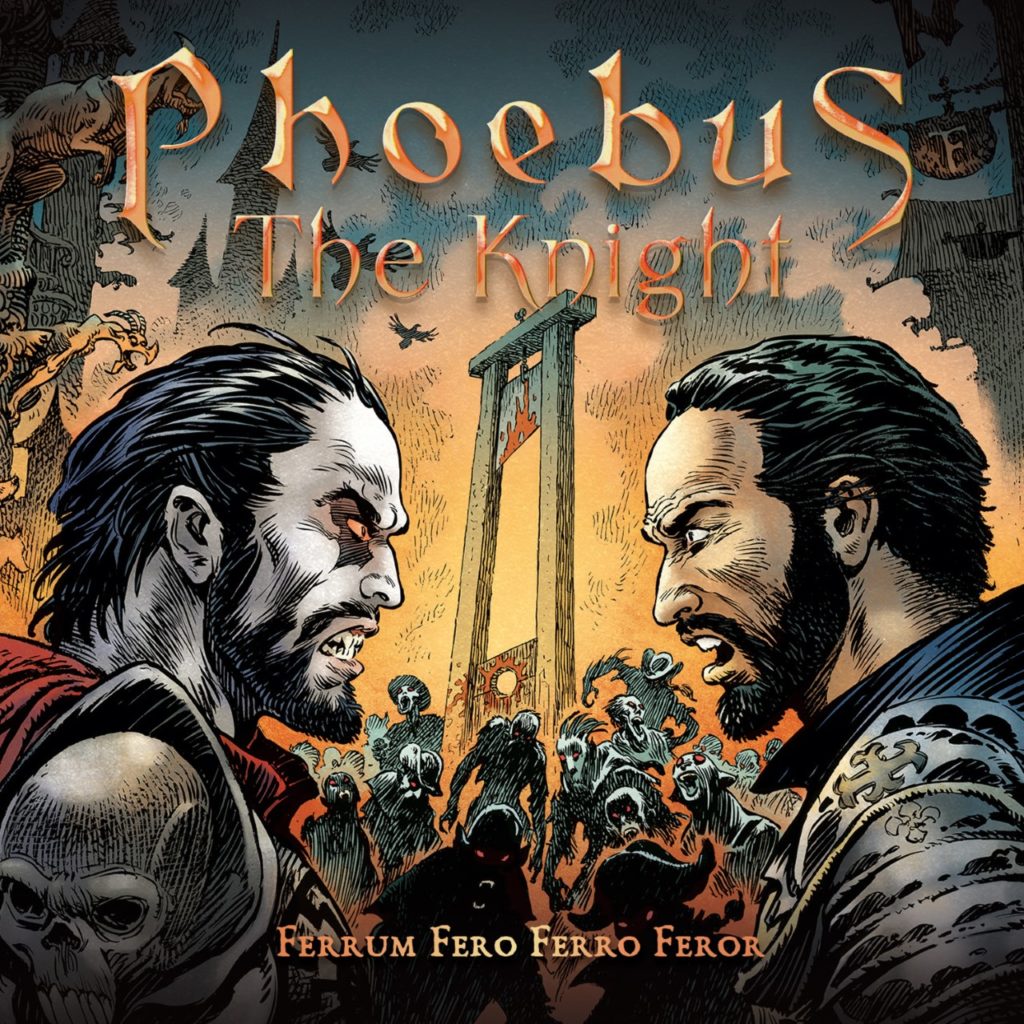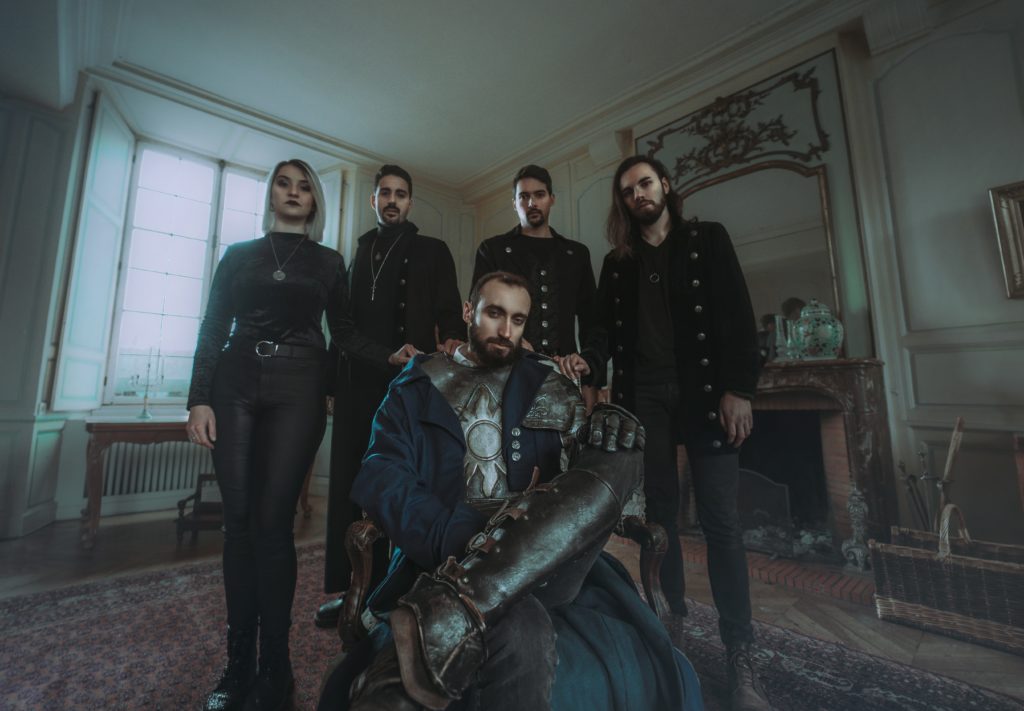 PHOEBUS is a symphonic metal band with a whole conceptual and visual universe. This album is a blend of several musical moods, combining heavy ballads, metal tracks with majestic orchestrations and instrumental parts. Lyrics are for the most English and a bit of French, performed with lyrical singing and growling.
We value quality in music, production and work invested by involved parties.
PHOEBUS finds its roots in bands like Nightwish, Epica, Within Temptation, Powerwolf, Cradle of Filth, …
Many thanks
to everyone who made this album possible through the Ulule 2020 campaign !

acmeffre
agoyat
Alexandre Dervieux
alexiademontalembert
Alexis De Montalembert
annedemerode
audekater
Bastien Brocart
bdemonta4
Béa Rian
Béatrice Bizot
beatrice-hatcherian
bizotsantiago
camille-morel1998
carloskater
CHAOS HEIDI
charlotmontata
ch-merle
christianpvc-public
christophe-allet
claire-levrault
clara-barban
claripolan
demontamica
Dust On Earth
eb-sanguinetti
elephterio
elisabeth-allet
Félix Le Gloahec
foot84
francoisdemerode
gillesdemontalembert
gindraux
gruik666
Guillaume Allet
guillaumermh
hadalyfasolo
hailwiberry
helene-demontalembert
isabelle bizot
isademontalembert
ismaelhakim
Jack Seward
jeanphilippe-clerc
Jonathanharker
joseph-pernoo
julien-dipas
justine-boyer
kallaane
kingofsf
klepssudra
Laetitia Choppin De Janvry
l-desmarestz
luc-armanet
lucasdemontalembert-0
lucas-ggn226
Lucy Westenra
lvairac
marcsiering
Marie Aimee De Montalembert
marie_armanet
mn-passavant
m-quielbec
mr-big
nat-demontalembert
navine-chhuon
nicolasmaynou
nico-nobelium
orient_blue_84
p4c-8718
Patrick Millereux
Philippe Bizot
Philippine
pierre-526
pierrebizot
pipo09
ptiteelfe
Quincey Morris
raphaeldemontalembert
rebecca-demontalembert
romainwaligora
routierinter14
satorry
sederon
soliman-elhakim
stijn-vervaeke85
suzanne-hatcherian
tatiana-robert-101
tdmontal
thecaptaincv
thibaudchoppin
thierrydemont
valentino5438024
Vanessa Ives
verissimo-guillaume-msis
villelmus
vladbasara66
Wilhelmina Murray

A unique symphonic metal project
"Ferrum Fero Ferro Feror", Phoebus's first adventure with his companions, the Knights of Heliopolis, is waiting for you!
Go on an epic and original musical adventure, mixing symphonic metal, Fantasy and History, written by Axel de Montalembert and composed by Adrien Djouadou.