Adrien Guingal alias Hadrian
Adrien Guingal was born in 1993 in Avignon. Coming from a family of musicians, he began musicat the age of 6 with the violin. He practised it until his 12th birthday, when he discovered his
favourite instrument, the electric guitar, to which he devoted a growing passion.
It was during this period that he joined the band FROST (Heavy/Goth Rock) then Nobelium
(Progressive Metal) alongside Adrien Djouadou. He worked there as a guitarist and backing vocalistuntil 2016.
Desiring to perfect his learning and his musical versatility, Adrien studied at the Musique Academy Internationale de Nancy, from which he graduated major.
Wanting to share his passion and knowledges, Adrien now teaches guitar and continues to participate in various musical projects in various styles. He regularly performs on several stages in
the Parisian region. From accompanist to soloist, Adrien multiplies these experiences.
Adrien G. and Adrien D. played together in the same band as teenagers and are childhood friends. It was not a surprise that a place in the band was offered to him, knowing their friendship and his great skill at playing guitar. In 2020, he joined Phoebus as a guitarist and took part in the recording of the guitars on the album «Ferrum Fero Ferro Feror».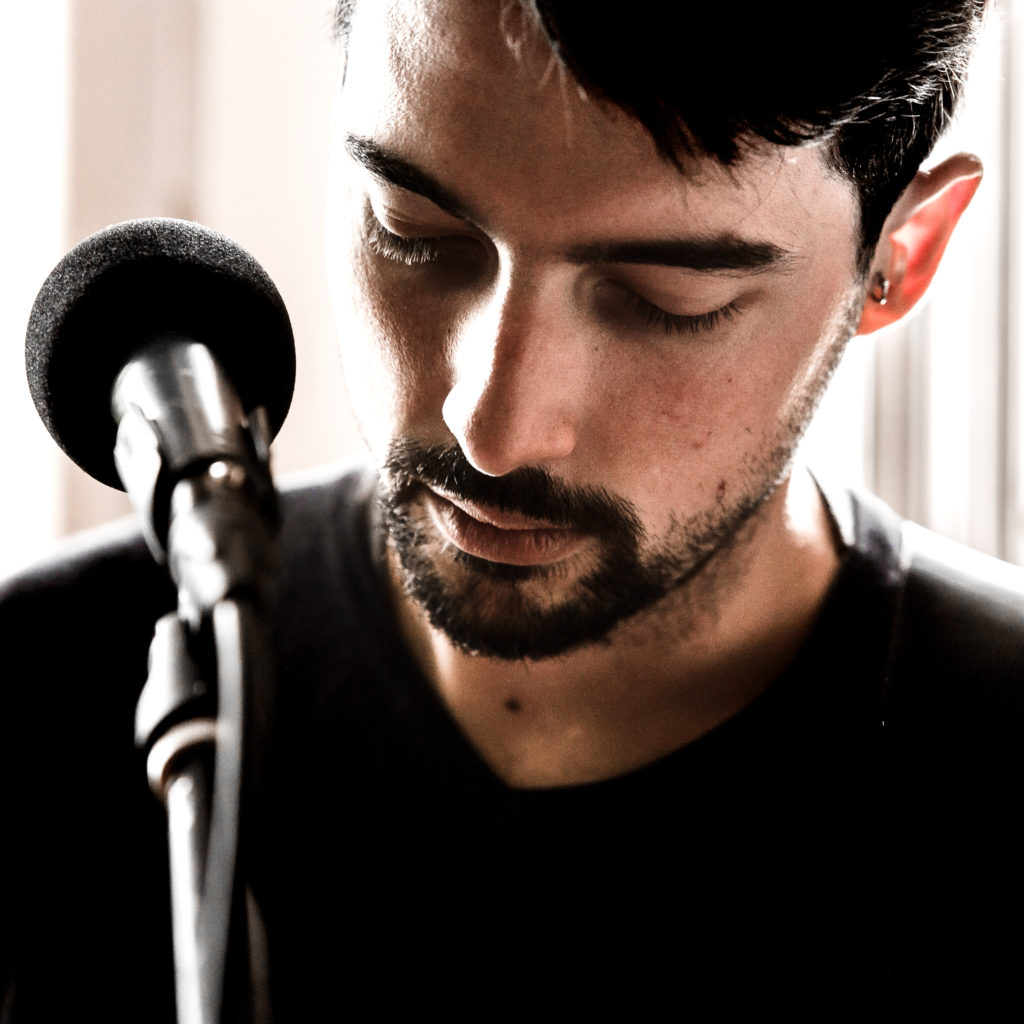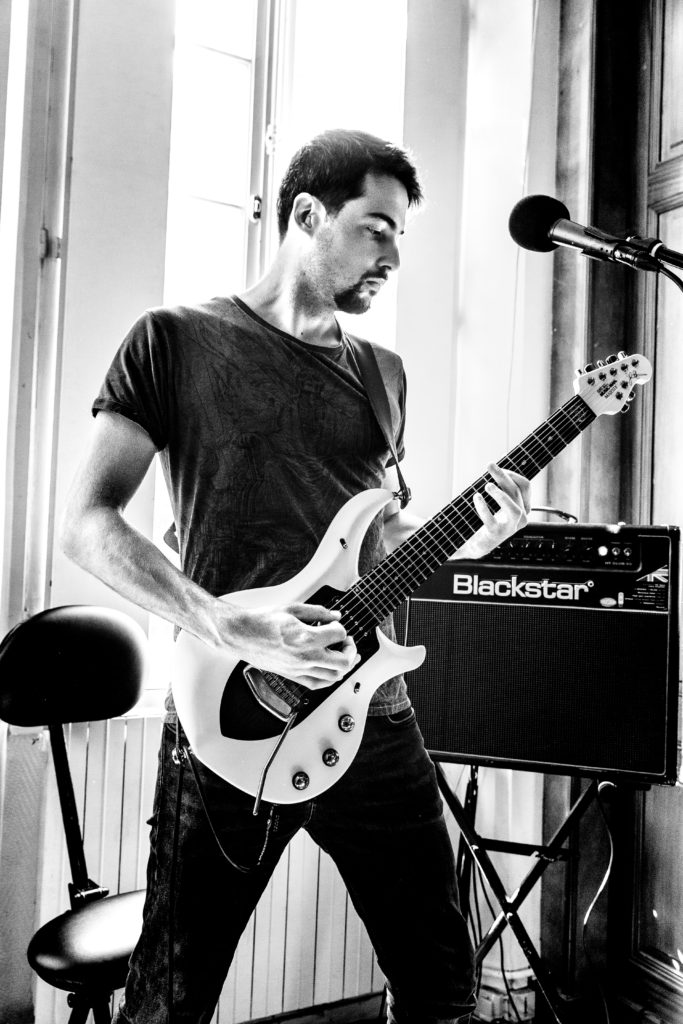 Adrien Guingal's character in Phoebus is Hadrian.
Hadrian, to say the least, has travelled extensively. Indeed, Hadrian is a Knight of Heliopolis. As a philosopher and a musician, he travelled through time and space and would have lived in many different eras. He is motivated by the desire for order and justice and he travels the world with the aim of bringing his vision to it.
It was on one of his journeys, and somewhat in spite of himself, that he found himself at the head of an army prey to soldiers possessed by the forces of evil. Lacking experience in the direction of military troops and wanting to put all the chances on his side, Hadrian decided to use his talents in the service of this battle. Then, he turned in secret to alchemical means to improve the combativeness and power of his soldiers. After long experiments, he succeeded in enchanting a lyre. This magical instrument would have allowed, by the harmonics it diffused, to exacerbate the
courage of his troops. Conferring on them an extraordinary power and annihilating their fear of death, the lyre thus transformed these Men into true warriors of justice.