Noémie Allet alias Arkeuid
Noémie was born in Sion in 1999. She began music at a very young age with singing. She performs many times in concert and sometimes on Swiss television in the Pop genre when she is only 10 years old. Quite quickly came her passion for lyrical singing and she began to train in this register at the Conservatoire de Lausanne. But she also continued to develop her voice to sing modern music.
She met Adrien Djouadou in this setting and they started dating. In 2019, they composed a symphonic metal song, «The Fisherman's Song» with his help as an arranger and instrument player. It is a true passion for this genre that was born in her. She decides to start composing and it is in the framework of the creative cooperation with Adrien that she will develop her singing and songwriting skills to record more compositions made with their duo : Hartlight.
Six months before joining the band, Noémie watched the movie "School of Rock" and that gave her the fire to play the bass guitar. She bought one and started to learn. She then met Axel during a travel in Paris with Adrien D. and Axel made the proposition for her to join the band. She learned to play all the songs in four months and, in October of 2020, she joined PHOEBUS THE KNIGHT as a bassist and an additional vocalist. She then recorded her parts on the album «Ferrum Fero Ferro Feror». She also participated in the production of the record with Adrien Djouadou. She is now developing her metal and pop singing career while thundering the bass for PHOEBUS THE KNIGHT.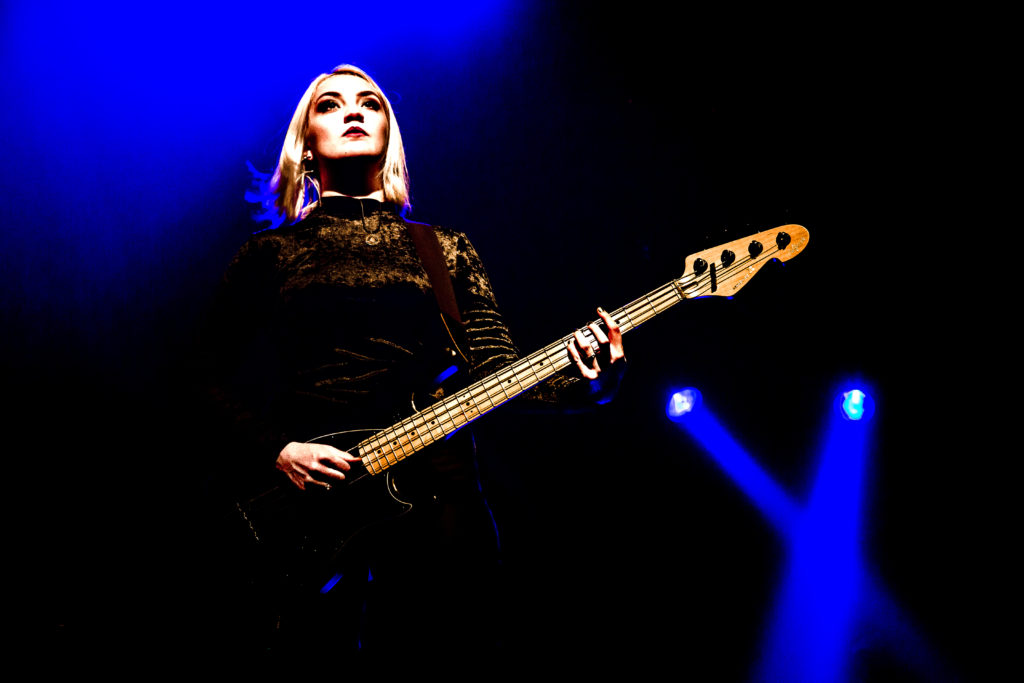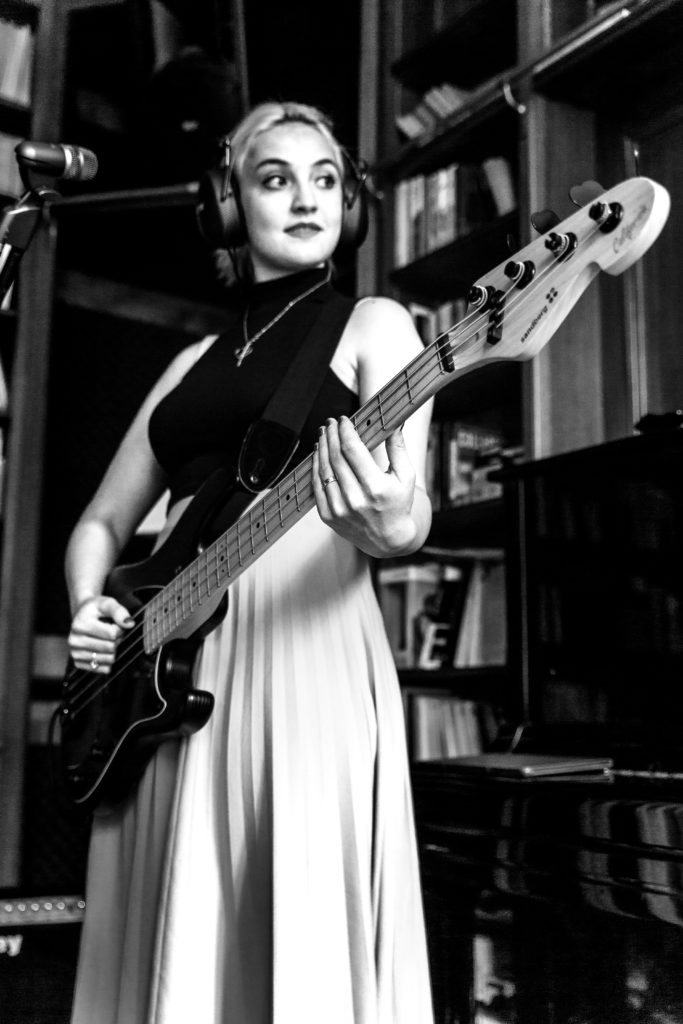 Noémie's character, in Phoebus, is Arkeuid.
Arkeuid did not make herself known to human history because of the function she gave herself in the magical world. As a knight of Heliopolis, her alchemical work focused on the lightening of the soul, on the dislocation of the chains that retain the deeper being by the transmutation of metals.
Having realized that the chains of the soul were connected to the chains of the world, being the presence of evil around men, she developed her light magic. Armed with her great hammer, she hunted undeads and demons for thousand of years. She acts alone, in the shadow of the human world, to free humankind as much as possible from the mud that threatens and corrupts it. Although her hunts always leave marks, she always knew how to slip away at the right time so that no human will notice her.
Known for her brutality in battle among the alchemists, she encourages the troop through direct and uncompromising strategies. Indeed, as she often says, "To get lighter, you have to hit hard!".